Between Shades of Gray – Ruta Sepetys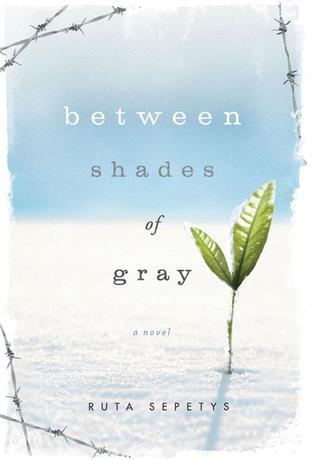 I don't remember the last time I've read a book in just a several hours. It was gut-wrenching. I told myself I would stop reading "heavy" books, but I never seem to stop buying them. I keep telling myself that it's just words on the pages of a book, but can't seem convince myself that's all it really is. There's so much more. There's a whole world of hidden places, people and emotions beneath a veil of words, especially when you come across a book as exceptional as this one.
Against my will, I kept imagining that Lina's mother was my mother. My beautiful mother dying in these inhuman conditions. And, her little brother – I just kept imagining it was my brother. Curse my stupid brain and my stupid imagination. I could hardly see the pages with tears blurring my sight.
Though this is one of the most, I won't use the word "depressing", but definitely one of the most difficult novels I've read, I would still recommend it to anyone. History is a teacher and we should all open our ears and listen carefully to what it has to teach us. If we, as a species, have any chance to survive and live peacefully (though I highly doubt it), then that chance and hope lies in books such as this one. You will cry your eyes out, but you'll also grow as a person.